Yeah and how many of those sprints can he sustain during the course of a match? You're living in the past and in denial. I would have Ferguson and Undav on the pitch (ideally together) anytime these days rather than Danny. And let's not completely forget the inability to score goals and the fact that he's injury prone.
I don't have the stats on his sprints per game. You said the problem was that he was too slow but now you've moved the goal posts. Oh course he's had his injury problems but when fit I've not noticed a problem with endurance.
Number of sprints per game isn't necessarily that important anyway. Look at these numbers from 2021. Aaron Connolly was sprinting a lot more than Harry Kane, for example.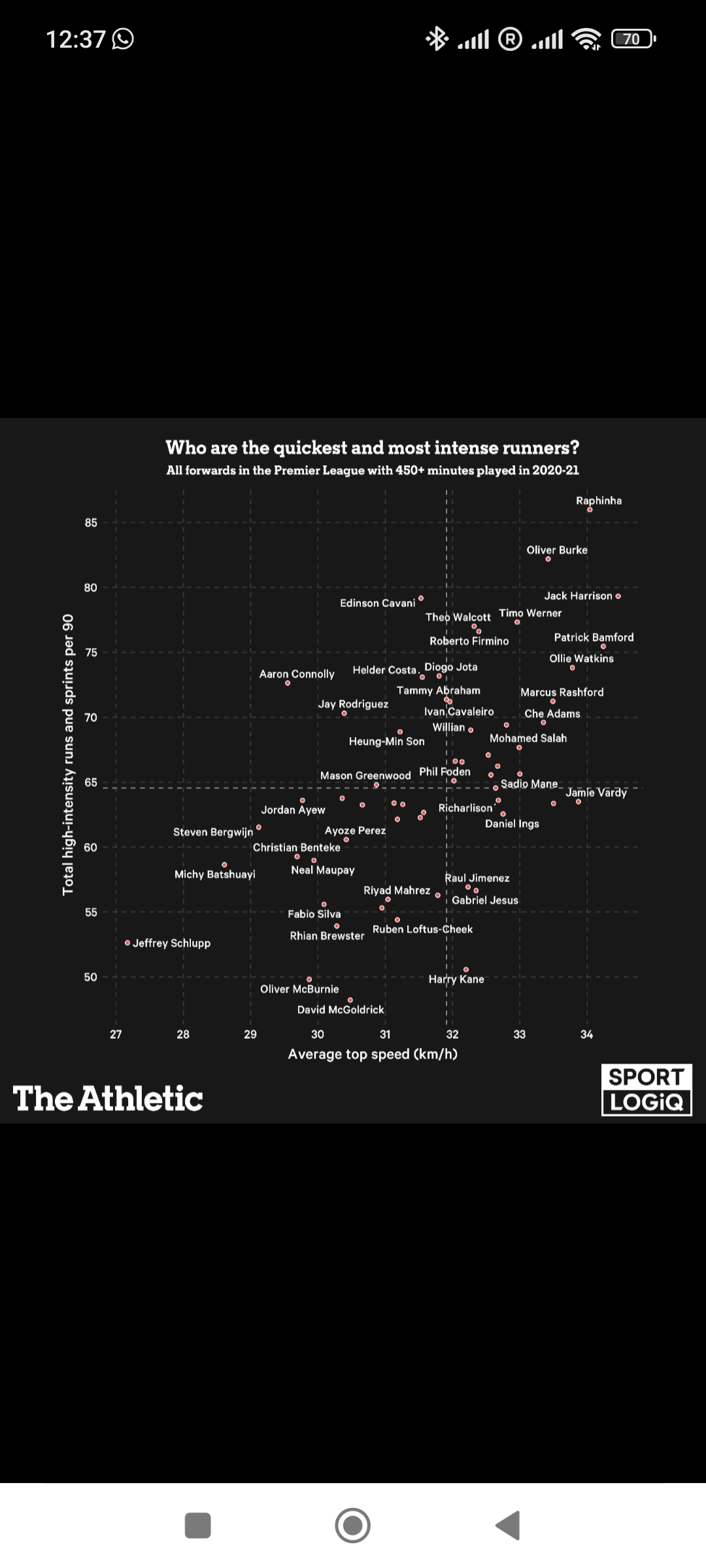 Welbeck has never been prolific. Back in his Man U days his best return was 9. For Arsenal his peak was 5. He's hit 6 in two season for us. When he gets a chance his conversion rate is decent at about 15% last year. To compare, Harry Kane's was 17% and Gabriel Jesús is around 12% this year. Ferguson is on 20% this year from an admittedly small sample.
To be a forward in a De Zerbi team you need to be able to stretch the play and, crucially, drop in to link with the midfield and widemen. Can Welbeck do that? I'd say yes with the added benefit of bringing his nous, skill and ability to act as a mentor for the youngsters.
Ferguson is first choice now but Danny stil has a lot to offer from the bench and as an occasional starter. If you wanted to squeeze Undav in the starting line up, who do you drop?