You can change this
All-powerful Moderator
We've added in the ability for you to let other NSCers know about your Twitter account and easily follow you, should they so wish.
To do this...
1.
Go to your NSC profile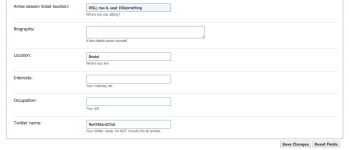 2. Scroll to the bottom and enter your Twitter username where prompted. Note: do
NOT
use the @ symbol.
3. Click 'Save Changes'.
...and you're done.
Your Twitter details should now be displayed whenever you post...