Statement from REMF:

DOUGLAS EATON
It is with great sadness that we inform you of the passing of Douglas Eaton, father of Robert, on 28 December, 2022, aged 99.
After Robert's death on 11 September 2001, Doug and his wife Laura offered their full and unwavering support to the charity that bore their son's name. From the very beginning, they were great supporters of the Robert Eaton Memorial Fund.
It was a great comfort to both of them knowing how much good was being done in Robert's name; both in the fundraising activities, and for children's and youth sports clubs to whom REMF continues to contribute. Doug spoke many times of his pride in the achievements of the charity.
It would be fair to say the charity would not have had the success it did without the Eaton family's support, especially that of Doug, who would attend REMF matches well into his 90s.
On behalf of the Robert Eaton Memorial Fund, we offer all our love and sincerest condolences to the three daughters who survive Doug, and offer our heartfelt thanks to him in making the charity such a force for good since the beginning.
RIP Douglas Eaton
=============================
From a personal point of view, Doug was a lovely, kind, caring man who could have easily hidden with grief after the Twin Towers attack, but instead chose to celebrate his son's life, and allowed a charity to use his name as a force for good. I remember him at the Dripping Pan each May, dutifully attending the matches, but seeming to take most pleasure posing with the cheerleaders, while Laura rolled her eyes while drinking a glass of wine.
A sad time for the Eaton family, and I offer them my own condolences and best wishes too.
Here is a picture of Doug and Wardy from the 2009 REMF match at Lewes.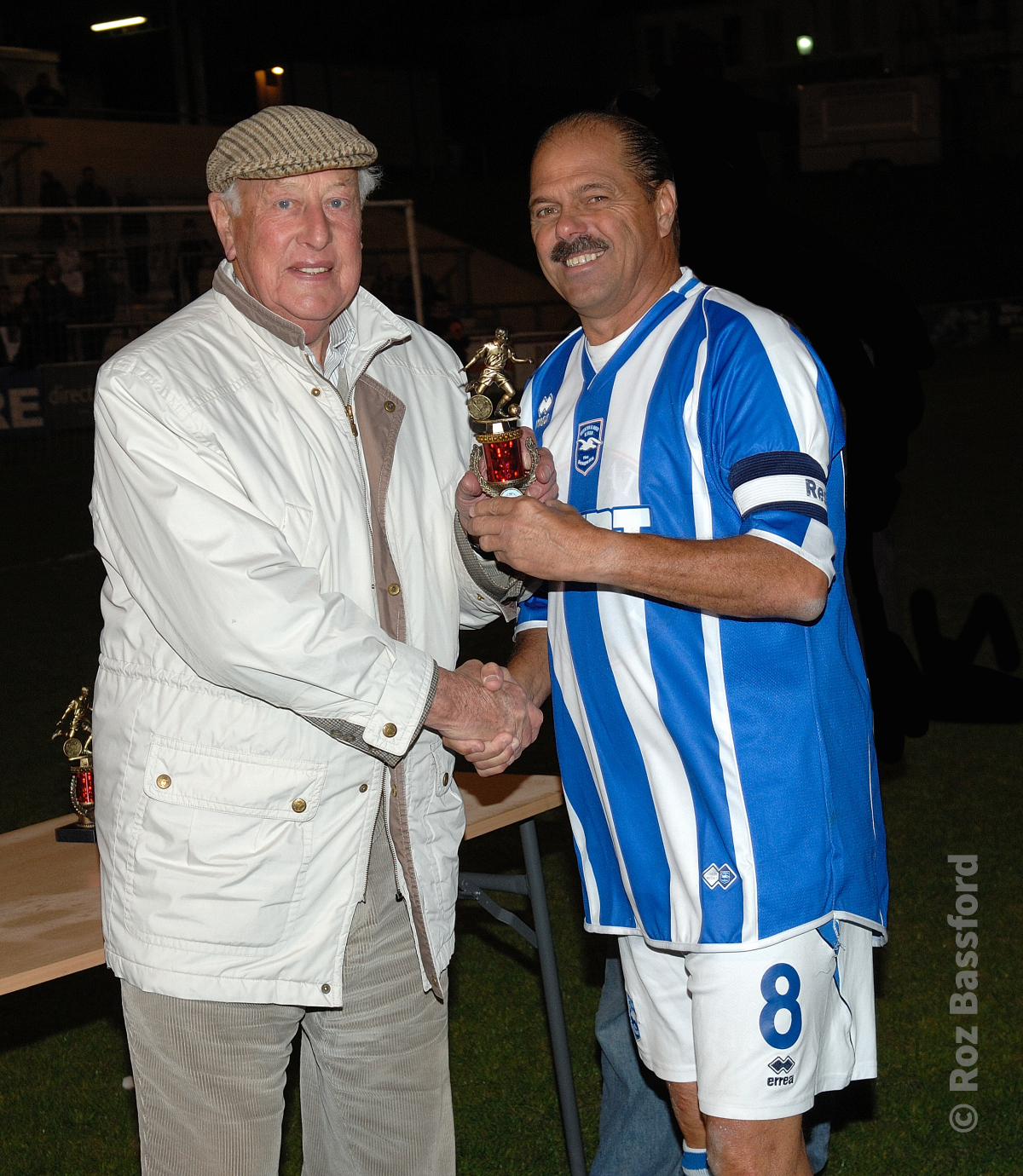 RIP Douglas Eaton