**CONFESSION TIME***
I was 11 years old at Fans United. But even at that age, I knew perfectly well what was going on. I knew that some old, greedy men were trying to take away my football club from me and my Dad just so they could get richer. My best friend Gareth and I wanted to make a difference. Something. Anything.
So when Fans United was announced we decided that the absolute best thing to do would be to don our Real Madrid shirts (which we'd acquired the previous summer whilst on holiday in Majorca) and make a BANNER. What greater difference could we make than to declare that the biggest club in the world wanted Archer out? It doesn't matter that we aren't ACTUALLY from Madrid. I'm sure they'd say they'd want Archer out anyway right? Right. This would be
brilliant
.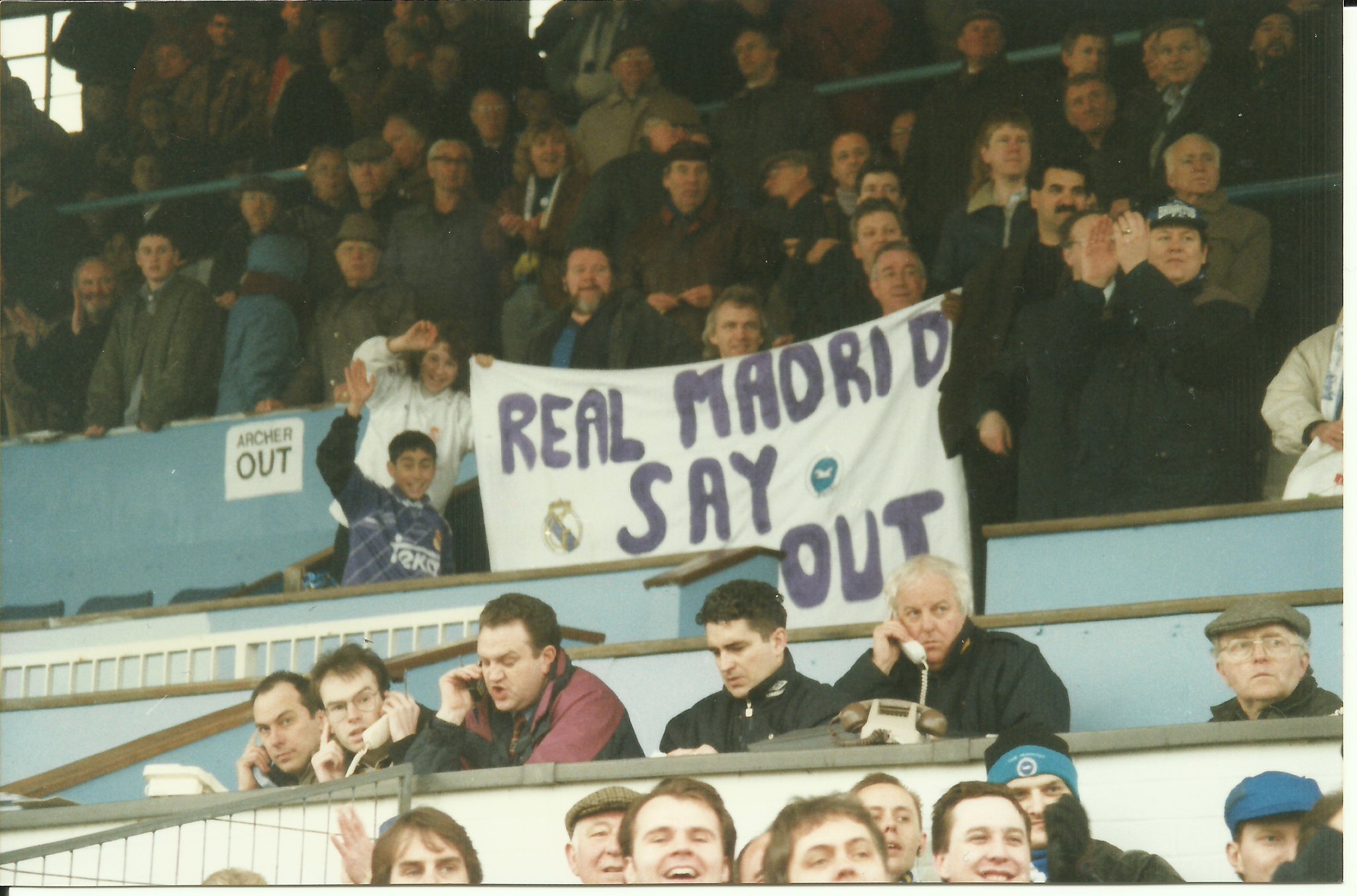 Image taken from
this
tweet
And brilliant it was. The North Stand applauded us. We felt like kings. Owing to the fact that I'm a bit brown and Gareth had awful hair, people genuinely thought we were Spanish. We could have gotten away with it if it weren't for photographic evidence (thanks Al) and an eager journalist.
"Wheeeere arre yooou frroooom?" he asked us outside the ground just after the match, "POWTSLAAYD!"... I don't think he asked us anything else.
Now, I've had to live with this for 20 years. As I got older, I questioned just why the hell neither of our Dads (just behind us) thought this might be a bad idea. But, I think they were just so happy to let us feel like we were doing something to help, that they went with it. All a bit of harmless fun eh. It wouldn't hurt anyone.
Except as it turns out. It did hurt someone; The Hartlepool defence. Craig Maskall specifically cited the Real Madrid banner as INSPIRING him towards his hat-trick that day.
So now you know. I am a FRAUD. But I can proudly say that despite the 20 year's worth of CRINGING every time I hear the words "fans united". I can hold my head up high and say that I did my bit for Brighton in our time of need.... or something
---
You might also like:

How Danny Baker saved Brighton & Hove Albion  - The inside story of Fans United

Fans United - 20 Years On...
---