There's been a lot of talk about the Albion not investing in the team in recent months, so NSC has trawled the archives to see whether or not the club has splashed the cash in finding the most expensive signings in the history of the club.
1: Craig Mackail-Smith (£2.5 million)
When Macca signed for the Albion in July 2011, choosing to play for Gus instead of the likes of West Ham, it seemed an amazing coup for the club. He had just deservedly won the League One player of the season for Posh, scoring 27 goals in the process, and his non-stop running style of play had fans licking their lips with anticipation.
At 26, he was just coming into his prime, and there were high hopes for him. Scoring the winner against Pompey at Fratton Park further endeared him to the fans, and the goals continued to come regularly until CMS knocked one in at the Amex in the 6th minute against a Palace team who hadn't won in ages.........and then the wheels fell off, as the Albion conceded three late goals to the foe, and went on to a nine match winless run, and CMS, who only scored once more until February.
Since then it's been pretty tough for both parties. Whilst CMS's industry, enthusiasm and the fact that by all accounts he's a great bloke have endeared him to many, his shortcomings have been exposed. A lack of height, a playing style that didn't make the most of his pace and a poor first touch all contributed to just 4 goals in the next 40 games that season.
2012/13 was a mirror of the previous season, CMS started like a firecracker, a superb overhead kick in a brace at Burnley being the pick of the goals, but again went into his shell as the nights grew longer, and after scoring at Molyneux in November there were only two more goals before an achilles injury ended his season in March 2013, and it was 13 months before he played again. However there were no goals, but one great assist for Leo Ulloa at Forest in injury time that secured a playoff place meant that he was still celebrated by the crowd.
This season has been one of quiet disappointment. The fans have willed him to score, but just one in the League and two in the League Cup have been produced. A loan spell back at Posh proved scoreless too, and since his return he has been a peripheral figure, usually on the bench in a team bereft of goalscorers.
In hindsight perhaps his scoring record for Posh in the Championship, where he managed just ten goals (and like his time with the Albion, most were at the start of the season), should have perhaps indicated that he wasn't going to be prolific at this level.
2: Leo Ulloa (£2 million)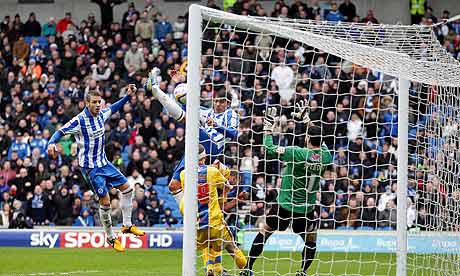 It was well known that the Albion had been tracking Leo for some time, but when he finally signed in January 2013 there was genuine excitement. He was South American, he had a nickname ('The Cyclone', whether this was because he blew hot and cold, or had an extensive collection of Dyson vacuum cleaners was never made clear though), he came from the Spanish League (albeit had played four out of five seasons in the second division) and he had unusual facial hair.
Cynics however thought that he wouldn't fancy a cold Tuesday night in Barnsley, and would probably dive a lot, because in their stereotypical world, that's what Argentinians did, and what about the Falklands too?
A debut goal against Arsenal, after coming on as a second half substitute on his debut in the FA Cup, suggested we had signed a good 'un. He followed this with the Albion's first Amex hat-trick against Huddersfield, but then put in anonymous performances at Bristol, Bolton and Barnsley which saw the Albion take one point, and slip outside the playoffs before facing Palace at the Amex, where Ulloa became legend. A towering header in the South, followed by a short range volley before an orgasmic North Stand in the 3-0 tonking of the enemy saw a return to form for both player and team, and he finished it off at (Dirty) Leeds by scoring the winner than guaranteed a playoff place.
Many people have accused a South American of going missing for the two legs of the play-off against Palace that season, but perhaps too many have pointed the finger at the wrong person, as Ulloa's performances in both legs were anonymous. Perhaps the Cyclone had blown out too early.
The next season saw Leo score 14 goals and help secure a playoff place. However injury and suspensions meant he missed 13 league games. When he fought his way through the opposing fans to wave goodbye as the Albion were thrashed by Derby in the playoffs many thought that was the last we would see of him in an Albion shirt.
The fee to Leicester of £8 million (rising to £10 million for appearances and staying in the Premier League) represents an excellent profit for a player who was only at the club for 18 months.
3: Sam Baldock £1.5 million
Again an example of a player who the Albion had been tracking for some time, Baldock has to date proven to be a disappointment. Surprisingly released by West Ham to join Bristol City in 2012, Baldock scored for fun last season at Ashton Gate and was the League One top marksman. This season he has looked talented but a combination of injuries, not having a targetman alongside him, and being played out wide has meant he has only scored two league goals in 22 appearances to date. He has certainly looked talented but lost to date, the jury is certainly out.
4: Will Buckley £1 million
The Albion's first million pound signing showed the club meant business. A Rochdale supporting mate of mine told me when we signed him that if he had two working hamstrings he would have cost at least £5 million, and my friend was probably right. Over his three seasons at the Amex he missed over 50 games due to injury, and was a substitute for a further 32 as both Gus and Oscar were wary of playing him for 90 minutes in case he broke down again.
In between the time spent on the benches (both physio and substitute's) Buckley was often a delight to watch. His two goals against Donny on that glorious day will never be forgotten by anyone who was crammed into the Amex. I suspect he will never know just how magical a day he made it for all who turned up in blue and white, as prior to his appearance the side had spluttered and were losing to a well organised Rovers.
He had pace, he could dribble, he could shoot, he could play out wide, he could play up front, but someone the whole was less than the parts. A laconic demeanour, an easygoing nature, perhaps an unwillingness to overextend himself in case one of those tight hamstrings went ping again, meant that when he left for £2.5 million last summer, there was a whimper of discontent from the fanbase, when perhaps if he had played to his potential there would have been riots on the streets (or at least some severe tutting and head shaking from the East Stand).
5: David Stockdale £1 million
'Albion sign England keeper for £1 million' was not the headline in the Argus last summer when he moved from Fulham. Stockdale had managed to get as far as being called up for the England squad by Capello, but a couple of unfortunate injuries and Mark Schwarzer's form at Fulham restricted his chance to impress.
Since being released by York City in 2006 after being accused of being overweight, Stockdale resurrected his career at Darlington, earning a £600,000 move to Fulham, where he stayed for six seasons. During his time there he had more loans than Wonga. A £2 million move to Dirty Leeds fell through due to 'complications' but he was instrumental in helping Hull to Premier League promotion in 2013.
His season to date has been Jekyll and Hyde. Some poor decision making on high balls has seen soft goals conceded, yet on other occasions his shot stopping has earned points. His weight has been commented upon by fans too, not that the ones making such comments are likely to be ripped with six packs.
6: Stephen Dobbie £850,000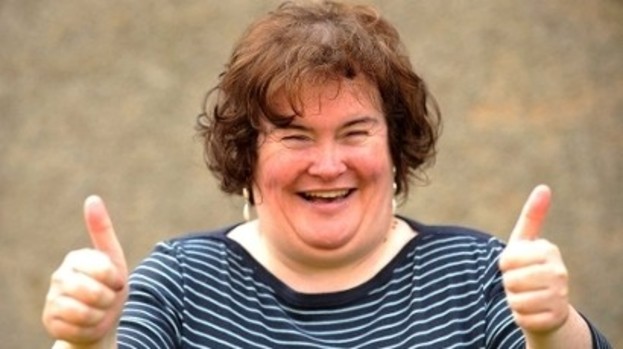 Which player appeared in the Championship playoffs for four seasons in a row, for three different clubs, and three of those occasions on loan, is a good quiz question. His time at the Albion was frustrating. Signed from Swansea as a striker, Gus seemed to lose confidence in him very quickly, and he was in and out of the side, scoring only two goals in his 15 appearances.
It seemed a shame, as technically he was very good, as he showed when scoring for Blackpool at the Amex last season whilst on one of his regular loan spells there (Blackpool being a magnet for short Scots, as anyone who has drank there prior to a match will testify).
A loan spell to stuttering Palace wasn't much more prolific, but he scored a couple of important goals during that time and helped secure them a playoff place, so will always be viewed as a CJTC by all at the Albion. He then signed for Palace from the Albion when they were promoted, and somehow we recouped the full fee from the Croydon crew. He only made one appearance for Palace in the PL, before once again going out on loan to Blackpool.
Currently on loan at Fleetwood from Palace, a classic case of talent not being matched by endeavour.
7: Dale Stephens £600000
Signed last January from Charlton, where he was highly rated by fans, and after a quiet start, Stephens was starting to impose himself in midfield when an ankle injury kept him out for 9 months. Hopefully his recent return to the squad will help steer the Albion to mid table obscurity over the next month or so.
8: Andrew Crofts £600,000
He came from Gillingham, he was player of the season, so naturally he was sold to Norwich, as we were their feeder club when at Withdean. In the Premier League he showed his ability, but then lost his place. Signed again by Oscar, he came back, he scored goals from midfield just as in then the old days, then knackered his cruciate.......twice. It's debatable whether we will ever see the swashbuckling box to box Crofts again for the Albion, but fingers are crossed.
9= Andy Ritchie £500,000
Andy Ritchie scored a hat-trick for Manchester United against Dirty Leeds when aged 18, and followed this up with another against Spurs a few months later. In today's market that would have him valued at least as a £10-15 million player. Ritchie signed for the Albion in a complicated triangular deal that saw Garry Birtles moving from Forest to United for £1 million, Peter Ward going to Forest for £400,000, and 19 year old Ritchie signing for the Albion, where he would remain our record signing for over 30 years.
Seen as the replacement for the then spluttering Ward, the fans were quick to criticise him as Ritchie's style of play, which was more technical but less flamboyant. He formed a decent partnership with Michael Robinson, in the days when formations were 4-4-2 or 4-4-2, and scored some important goals, such as the goal against Leicester in 1980/81 that saved us from relegation, a 25 yard screamer at Molyneux that took the Albion to their highest ever league position, and the winner in our only league victory at Anfield.
He was surprisingly swapped for Terry Connor from Dirty Leeds in February 1983, and so missed out on a potential cup final appearance with the club.
A decent if unspectacular time at Dirty Leeds was followed by six superb years at Oldham, where he scored 104 goals in 250 appearances.
Ritchie is now back at Old Trafford as part of the meet and greet for corporate hospitality, alongside another ex-Albion and United player, Mickey Thomas.
9= Will Hoskins £500,000
Surely one of the unluckiest players to ever put on an Albion shirt. Anyone who saw Hoskins for Bristol Rovers the season we waltzed through League One under Gus will know exactly why we signed him. He scored 20 goals in a relegated Bristol Rovers side, including both (and a further one that was disallowed) against the Albion in a 4-2 win at The Memorial Stadium.
However, constant niggling injuries during his first season meant his league appearances were limited, and a loan to Sheffield United, along with rumours of suffering from depression, failed to reignite his scoring.
A proposed move to Crystal Palace, in exchange for Glenn Murray, in the summer of 2012 fell through when Gary Dicker broke Hoskins' leg in training, ensuring he lost another six months and Murray went on to score the goals that took Palace up through the playoffs.
A goal in the FA Cup on his return against Newcastle showed flashes of his talent, but a knee injury led to another layoff, this time for 18 months, and a sad exit from the club.
He's now at Oxford, but sadly has already missed four months this season due to injury. Still only 28, which is younger than Chris O'Grady, his is a sad story of someone who promised so much.
9=Chris O'Grady £500,000
Still to show his best, is he a good player who has been out of form since signing for the Albion, or a lower league player who had a fantastic season at Barnsley last year to secure him another year in the Championship on a decent contract. Time will tell, COG has shown he can lead the line, hold up the ball, and bring others into the game, but can he score a few goals too?